Home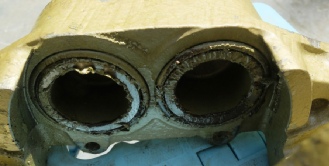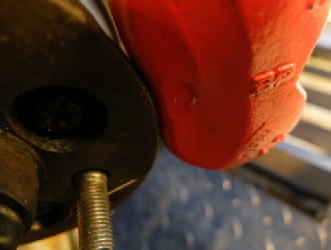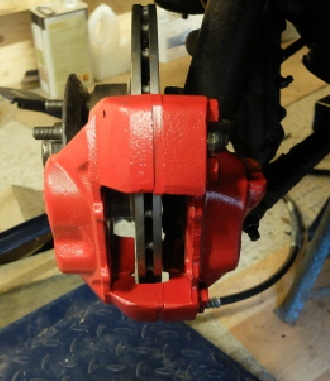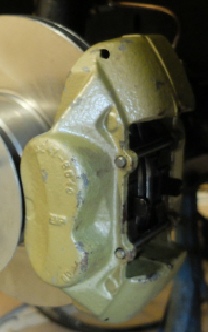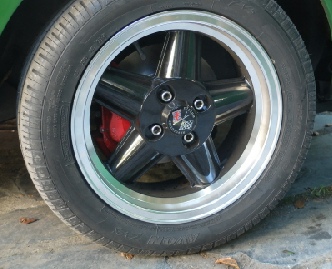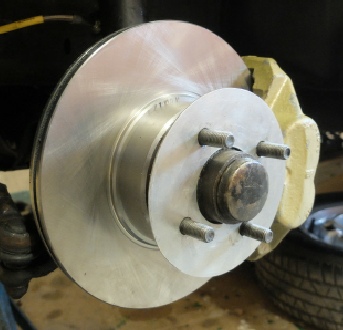 The car had been fitted with the 4-pot callipers and vented discs which I think are of the so called"Austin Princess" type. These are better than the original in that they are ventilated but the diameter of the discs and the size of the pads are similar to the originals. Rimmer Brothers market a kit based on the SD1 Vitesse which has bigger discs and bigger pads (and adds a fair amount of unsprung weight too - but you can't have everything although I'm sure it's possible to fit aluminium callipers at a price. Having said that, the Rimmer kit is not exactly cheap.)
The new setup will not fit within the original 13" alloys so it also requires an upgrade to 14 or 15" wheels. I went for 15" as I believe a wider range of tyres is available (?) Revolution 5-spoke are pretty cheap and look period too. I had 4-spoke on my Dutton in the early 1980s and I liked the look of them. Rimmers warn you that spacers may be needed and this proved to be the case, 5mm being required. I just band-sawed and drilled these out of aluminium plate.
What I wasn't expecting was that the hub fouled the calliper. This proved to be because the calliper was not centered on the disc! It needed a 1.5mm shim to bring it back into line. For a purpose-made kit to be supplied like this was a disappointment.
What was much worse was that the callipers leaked at the piston seals to the extent that a pool of fluid was evident on the floor as soon as the brakes were tried after bleeding. What is more, the paint on the callipers (which was supplied chipped) immediately bubbled up and dissolved. What a load of rubbish!
I contacted Rimmers and they said they would replace them. This was on June 7th. On October 6th I got the new callipers. They were a very long time coming (although they were now red and fitted with stainless steel pistons). All sorts of excuses about the delay were offered including that the engineers doing the work couldn't get the paint to stick!
Anyway, they still weren't centred on the disc and the paint dissolved at the meerest hint of brake fluid. (Perhaps this is a hint to change to silicon fluid?)
So, in the end they seem to work well but the awful delay put a stop to a planned touring holiday in Brittany. Perhaps next year?
Chipped paint, dissolves in brake fluid.
Seals leaked like a strainer!
Even callipers Mk2 hit the hub and were not centred on the disc.
15" wheels clear the callipers.